Drum groups
The Whitefish Bay Singers
Volume 7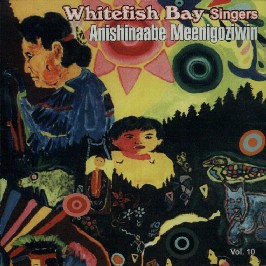 The WhiteFish Bay Singers offer singing and drumming in the anishinabeg tradition. The WFB singers have travelled all over North America. They have also been host drum for many powwows and gatherings. With their current release, WFB vol.10 now available, the WFB Singers have shown to be consistent in their powerful delivery. The CD covers displayed are also available. WFB2K, volume 9 and 10 are now available at Sunshine Records. The singers are, Drum keeper: Andy White, Lead: Clarence Kelly, Randy White, Chaz Kelly, Tommy White jr., Chuck Kelly, Ramsey White, Ryan White, Rick White, AJ White, Hank Henry, and JR Campeau.
Click here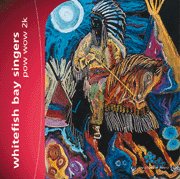 to go the the Whitefish Bay Singers Web page.
Click here for further inquiries on the WFB Singers click here.
---
Go

to the Door to Discovery site